The Secret Language of Sacred Spaces: religious architecture of the world
November 15, 2018 @ 7:30 pm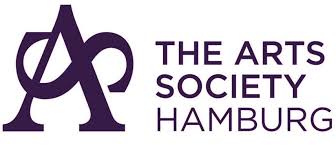 The Arts Society Hamburg is presenting its November lecture in St Thomas Becket Church as
a fund-raising event in aid of the church.
From Chartres Cathedral to Angkor Wat, religion has been the inspiration for many of the
greatest buildings of the world. This lecture explores the architecture of the major religions
of humanity. It lays out the resulting developments in chronological order and shows how the
beliefs of each faith helped to shape its architecture and went on to be explored by designers
of genius.
Jon Cannon is Lay canon (Keeper of the Fabric) at Bristol Cathedral. He is a part time
lecturer in the History of Art at the University of Bristol. He lectures, gives study days and
leads tours on medieval church art and architecture. Jon is the author of a number of books
on religious buildings and presented BBC's documentary on "How to Build a Cathedral".
Tickets:
Arts Society members: EUR 6.00
St Thomas Becket church community: EUR 6.00
All other tickets: EUR 12.00
Donations gratefully accepted to add to the fund-raising event
Advance ticket purchase:
Dagmar Hutter dagmar.hutter@web.de or
Tel: 040 805522 or
Fax: 040 820676