Every year in the autumn, the English Church holds its Annual Bazaar as a major fund-raising event. Under the present pandemic circumstances, it has unfortunately become clear that holding the traditional Christmas bazaar on 21 November 2020 is not feasible.
However, all is not lost – your favourite British goods, our homemade marmalades and chutneys and our new Christmas Hamper Boxes (great Christmas gifts) and our famous and beautifully recycled Christmas cards (see below) can be ordered by email or telephone. Orders can be picked up after the Sunday service from 12:00–13:00 right through to Christmas. Plus, handicrafts are now also available to order online – see foot of page.
Other goods such as homemade cakes and biscuits are also available on a limited basis and you may come and peruse the extensive selection of English books in the gallery – all under extremely strict hygiene rules.
The preference is for products to be ordered in advance to avoid long queues and disappointment. However, these products will also be sold on small stalls every Sunday until Christmas from 12.00–13.00.
Christmas Hamper Box and British Goods and Produce Order Form with information about products available and how to order and pay for them
Christmas Cards
We have been producing Christmas cards by recycling used cards in aid of the historic English Church of St Thomas à Becket for over 30 years. Motifs range from religious and nativity scenes, winter landscapes, robins, Christmas scenes, animals, humorous, and other festive themes such as wreaths, flowers candles, etc. The cards, complete with envelopes, are 148 x 110 mm and have a Christmas and New Year greeting in English and German.
For the first time, cards can be ordered using this Christmas Cards Order Form or by telephoning Judith Holst on 040 880 0727. The cards will also be on sale after the church service on Sundays from 22 November until 20 December between 12:00 –13:00 hours.
Handicrafts
The St Thomas Handicrafters (and friends) have been hard at work over the summer and have a lovely selection of handicrafts this year for you. This year the offering includes the usual jewellery and scarves, but there are also wrist warmers, hot water bottle covers, and lots of other wonderful things.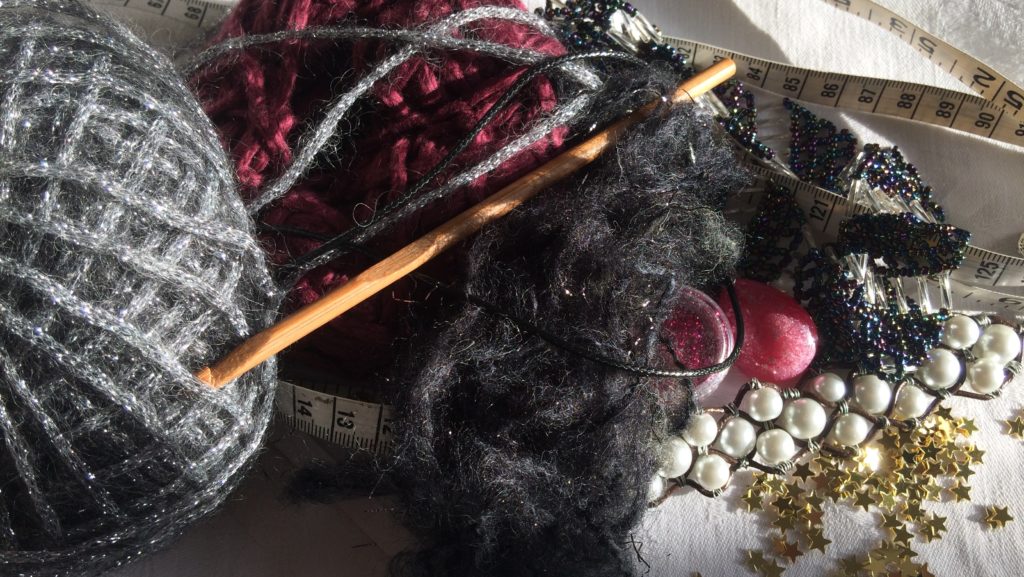 You can virtually peruse the Handicrafts Stall and reserve items here: https://forms.gle/Aaxg9USMseTTxJFu7
New items will be added as additional contributions come in, so it's worth checking back in occasionally.
Once you have had your selection confirmed, and have transferred payment to the church account, then you can either pick-up your selection at church on a Sunday or have it posted to you.
Any questions please contact: handicrafts@anglican-church-hamburg.de